Some of these guys may look like tofu but don't be fooled! Some of these egg guys are tamagoyaki, a type of Japanese omelette, which is made by rolling together several layers of cooked egg. These usually are prepared in a rectangular omelette pan called a makiyakinabe. This type of egg can be eaten in bentou boxes and are a common type of nigiri sushi. read more



Tamagonano.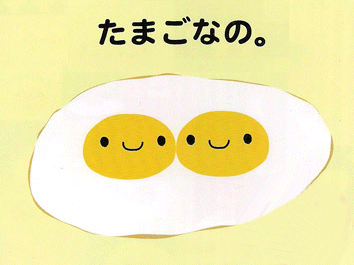 Japanese Name: たまごなの。
Literal Translation: They are eggs.
Released: ?

We are linked by a strong bond.

わたしたちつよいきずなでむすばれてるの。



Images













Some images are from SmileScan.net.